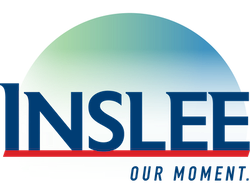 The DNC's rules for debate qualification required candidates to receive a significant number of grassroots donations. A group of donors wanted to ensure Jay's voice, and position on climate change made it on the debate stage.
By using a variety of paid and organic tactics, Blueprint created a strategy and diverse set of creative materials to drive potential donors to Jay Inslee's site.
Services:
111M+
Impressions
55K
Likes
Shares
9.8K
Link Clicks
2M+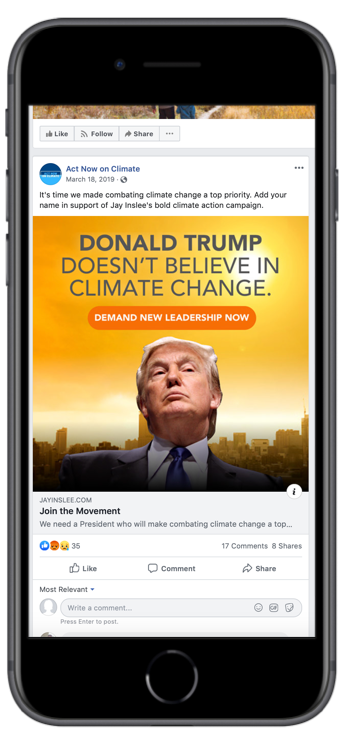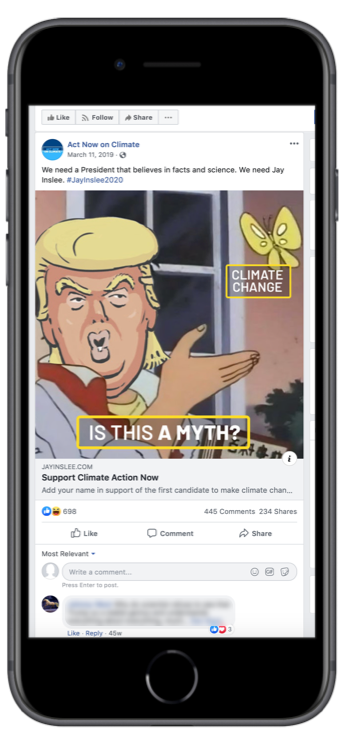 Want to learn more about how we can help bring attention to key political issues? Reach out!