Since taking office in 2009, Republican Mike Coffman had worked carefully to keep his brand as a moderate, even though he voted with Trump 96% of the time between 2017-2018.
We worked with Jason Crow to unseat Coffman through two strategic pathways: defining Jason to persuadable voters as a service-oriented leader who rejects corporate PAC money and puts people first, and defining Coffman to targeted communities as a Washington politician who can't be trusted.
Our sustained digital advertising program over the fall helped carry Jason to a 12-point victory.
Services Provided:
27K+
Clicks
280K+
Voters Reached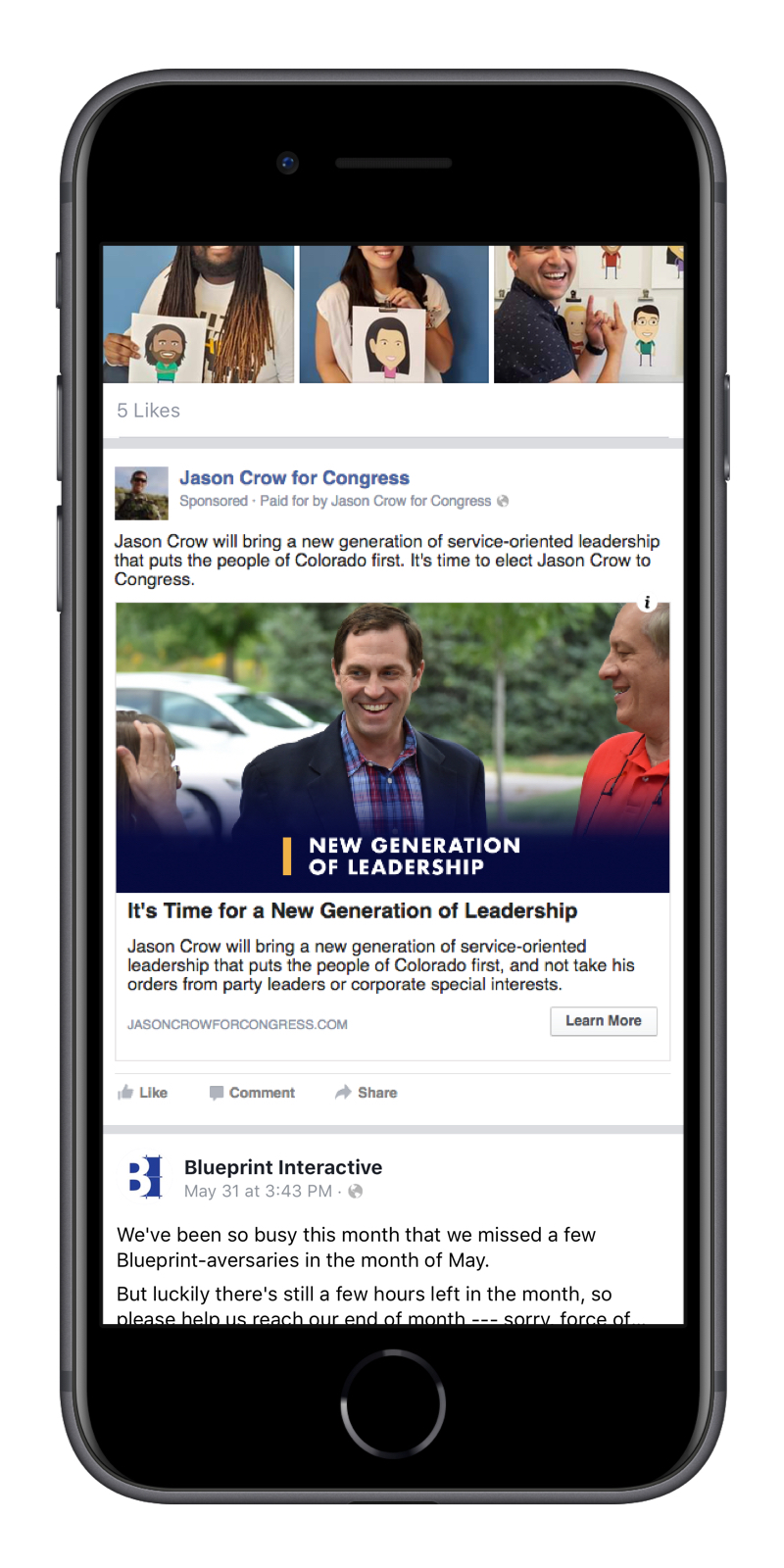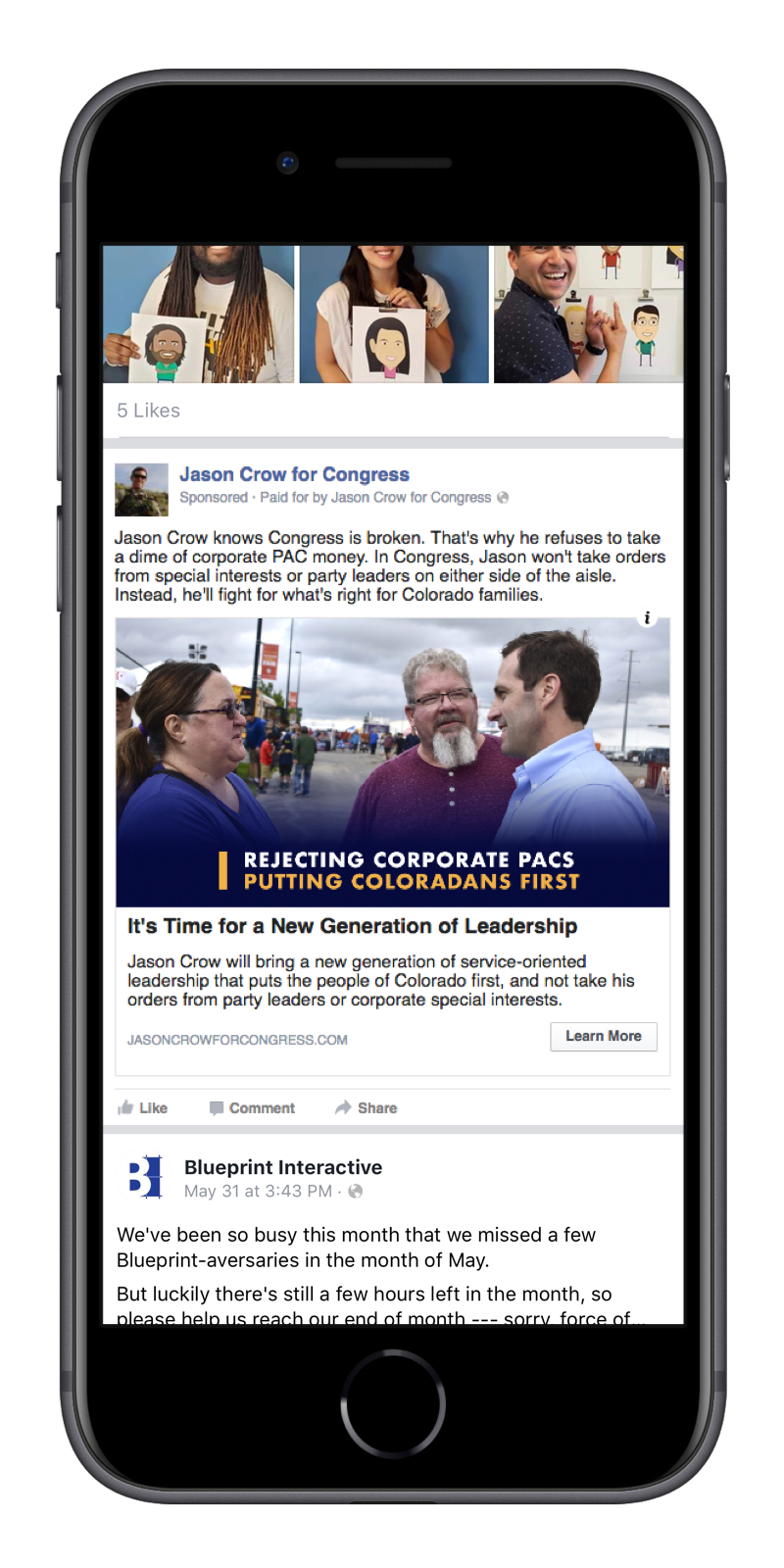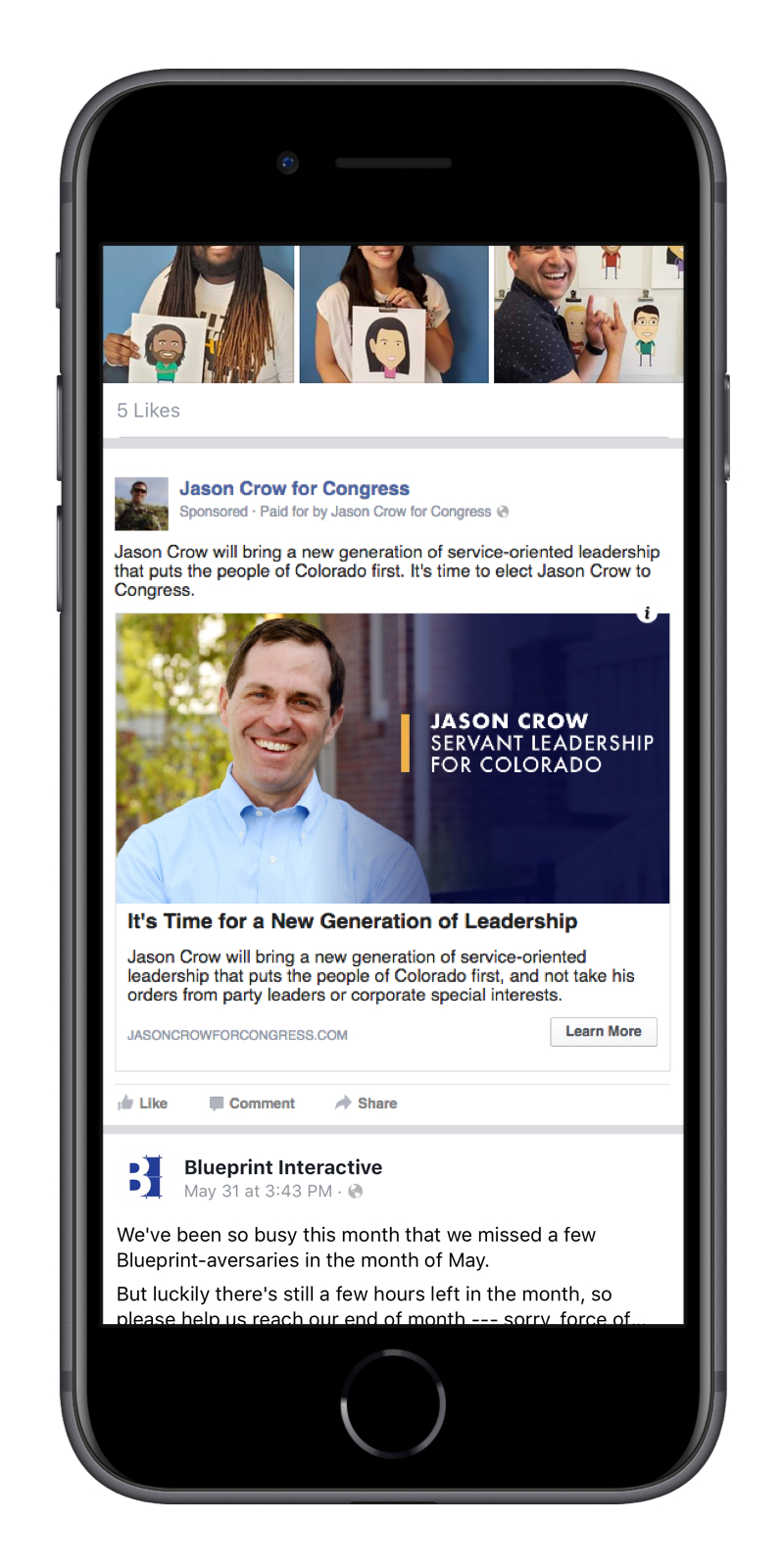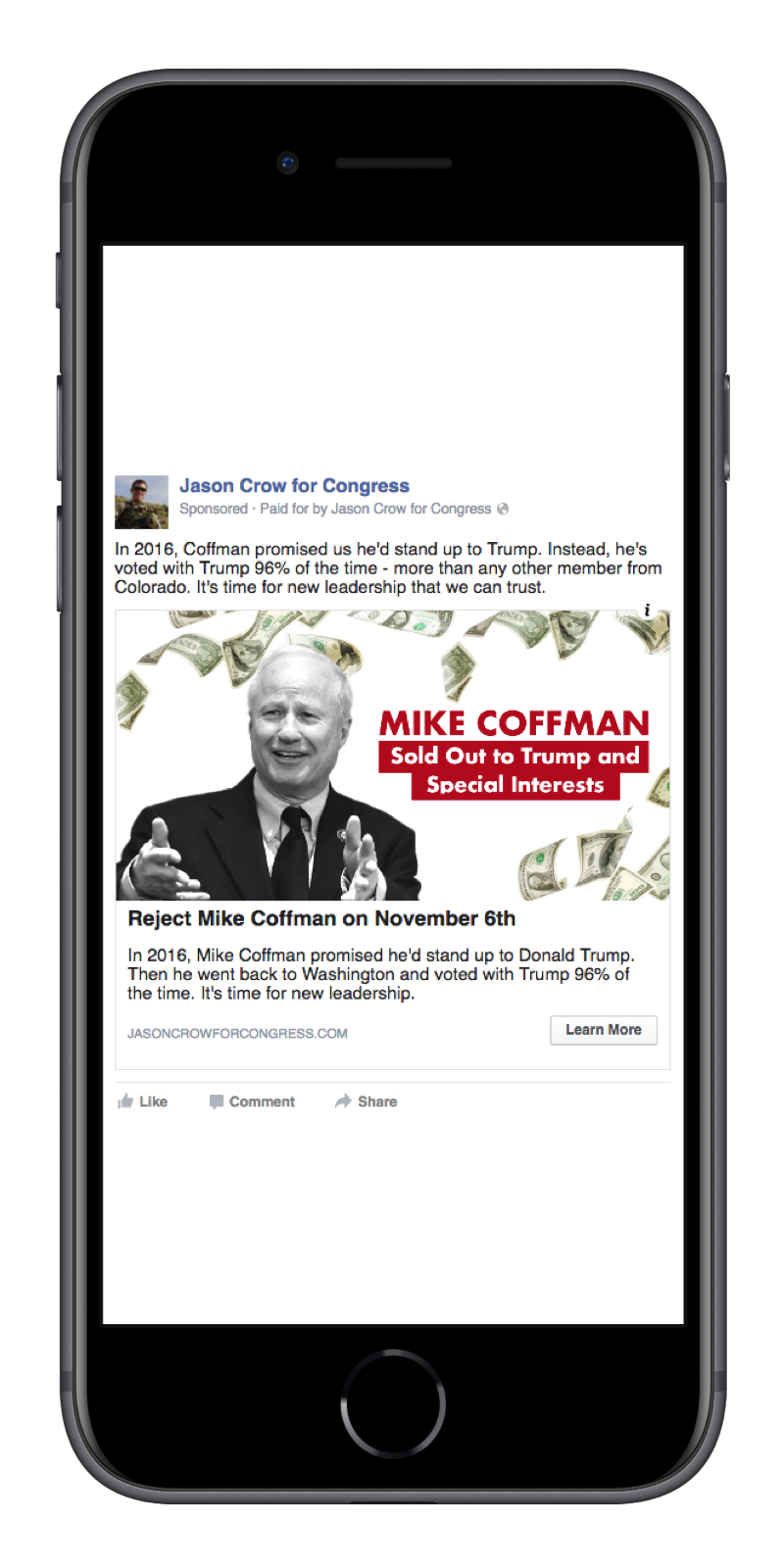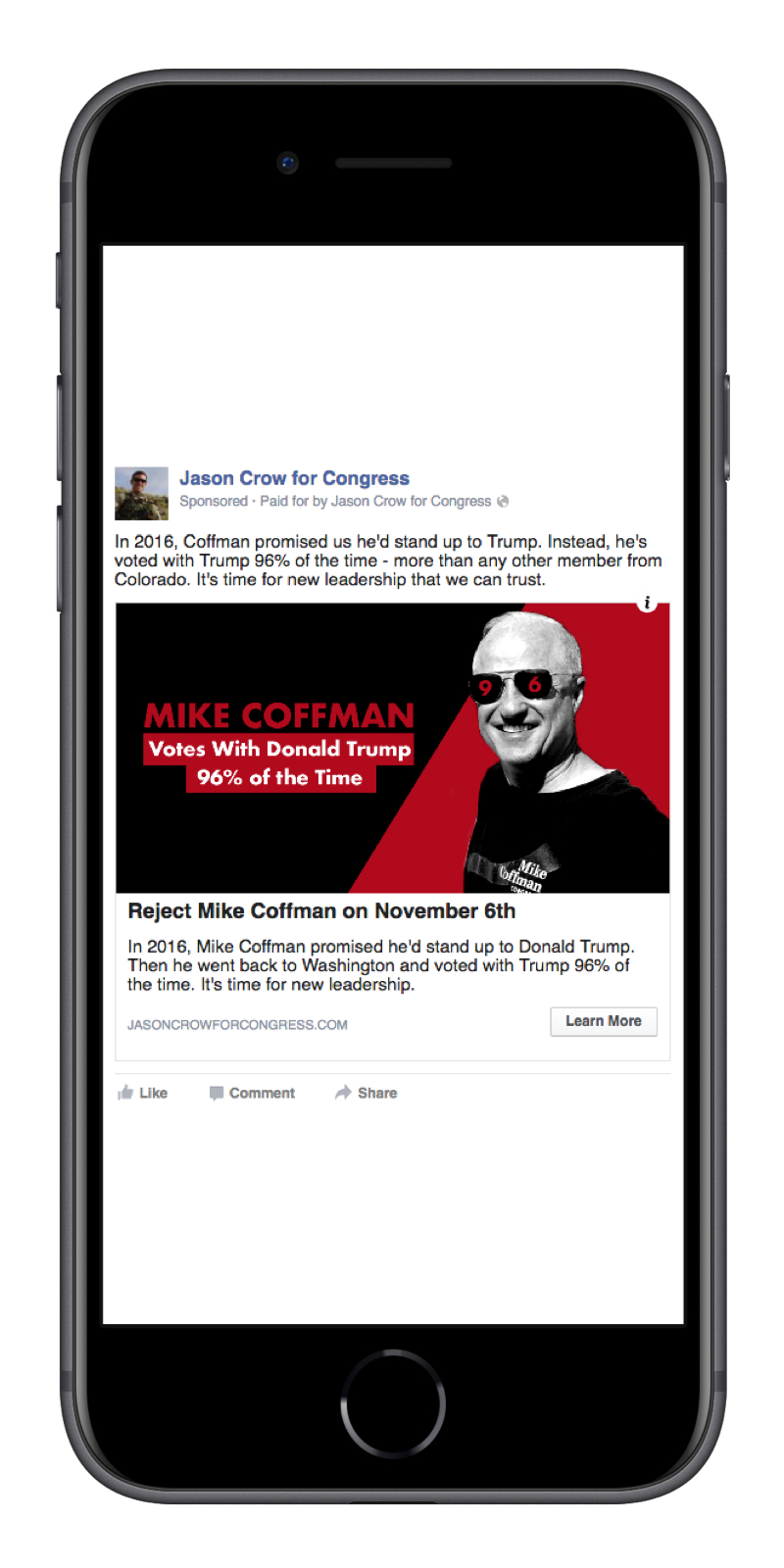 Want to hear more about our strategy and how we helped elect Jason Crow to Congress? Reach out!