We worked with a coalition of groups who were navigating 4 local ballot initiatives that would change the future of country government in Montgomery County, MD.  Measures A, B, C, and D were on the ballot and the two sets of ballot measures were in competition with each other.
Our effort supported Question A and was opposing Question B.  We focused our persuasion advertising explaining the two questions to likely voters and maximized our search campaign to make sure voters looking for information about the election were pointed in our direction.
Our search campaign had 133,766 during our 4 months campaign and drove 13,328 visits to our website explaining why voters should vote For A and Against B.
Services Provided:
Advertising
Video production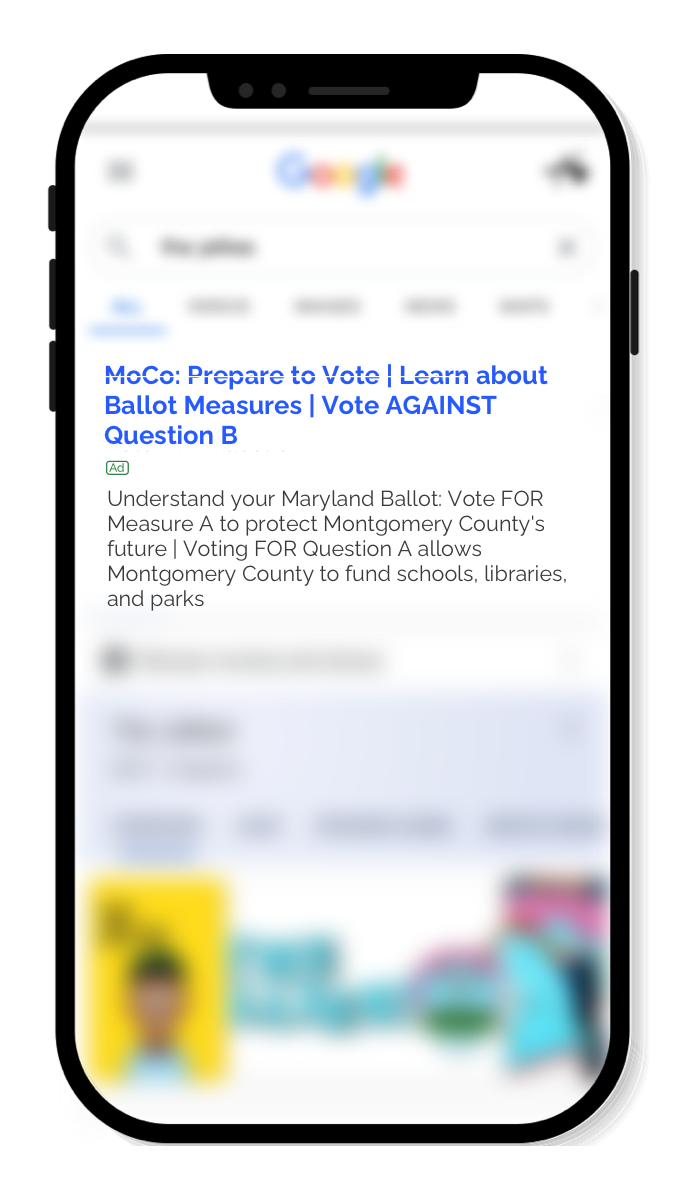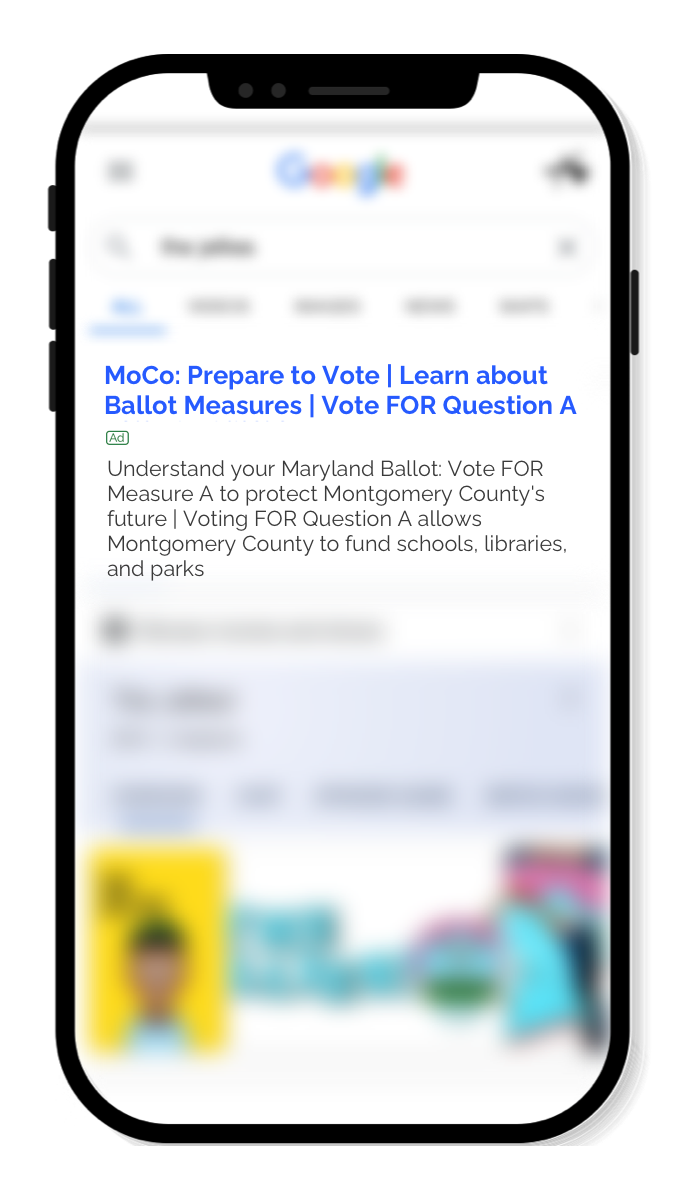 5.7MM+
Impressions
2.5MM+
Video Views
94.99%
Video Completion Rate
Want to learn more about our strategy and how we develop impactful digital campaigns that have helped win ballot measures all across the country? Reach out!