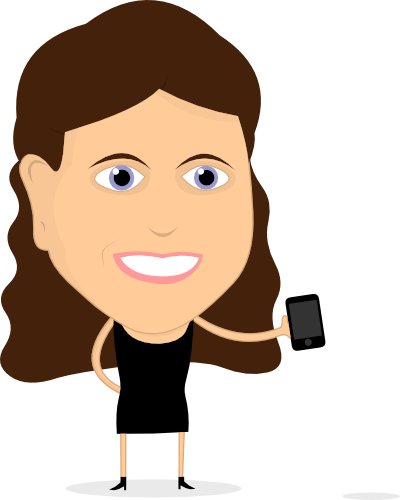 Amy Niles Gonzalez
President
Presidenta
She/Her/Hers
Amy Niles Gonzalez is Founder and President of Blueprint, a digital strategy, marketing and design firm. A veteran entrepreneur, interactive strategist and management consultant, Amy works with numerous clients on issue advocacy and digital campaigns that leverage data and modeling alongside creative and messaging. Amy was selected as 2013 CampaignTech Innovator and one of the 2014 Influencers 50 by Campaigns and Elections magazine.
Prior to Blueprint, Amy served as President of MSHC Partners, Inc., where she managed the overall business as well as led the interactive division. Under her leadership, MSHC's interactive division grew from three employees to more than twenty, generated record profits and won numerous awards, including the coveted Yahoo! "Big Idea Chair Award."
Previously, Amy founded and managed the Interactive Marketing group of Capital One, one of the nation's largest and most diversified financial services companies. She also co-founded Strong Numbers – a software firm – that was recognized as a Top 10 e-Commerce Company in Massachusetts and a finalist in Massachusetts Institute of Technology's $50K Entrepreneurship Competition. Amy has held management consulting positions at The Boston Consulting Group and McKinsey & Company.
Amy holds a Bachelor of Arts from the University of Pennsylvania and a Masters of Business Administration from the MIT Sloan School of Management.
Amy es fundadora y presidenta de Blueprint, una firma de marketing, diseño y estrategia digital. Su experiencia como emprendedora veterana, estratega digital y consultora de gestión ayuda a nuestros clientes a ejecutar campañas digitales sofisticadas que combinan modelos y datos con mensajes persuasivos y conceptos creativos. Amy ha sido seleccionada como la Innovadora de CampaignTech del 2013 y como una de las 50 mayores Influencers del 2014 por la revista Campaigns and Elections.
 
Antes de Blueprint, Amy se desempeñó como Presidenta de MSHC Partners, Inc., donde administró la empresa en general y lideró la división interactiva. Bajo su liderazgo, la división interactiva de MSHC creció de tres empleados a más de veinte, generó ganancias récord y ganó numerosos premios, incluido el "Premio Big Idea Chair" de Yahoo!
 
Previamente, Amy fundó y administró el grupo de Marketing Interactivo de Capital One, una de las compañías de servicios financieros más grandes y diversificadas de EEUU. También es cofundadora de Strong Numbers, una compañía de software reconocida como Compañía Top 10 de e-Commerce en Massachusetts y finalista en la Competencia de Emprendimiento de $50K del Instituto de Tecnología de Massachusetts (MIT). Amy ha ocupado cargos de consultoría de gestión en el Grupo de Consultoría de Boston (BCG) y McKinsey & Company.
 
Amy posee una Licenciatura de la Universidad de Pennsylvania y una Maestría en Administración de Empresas de la Escuela Sloan de Administración de MIT.