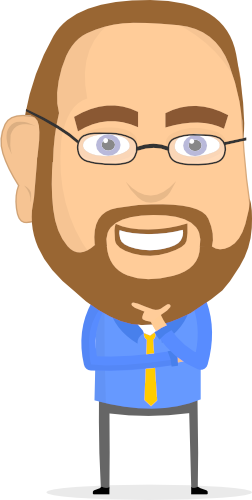 Geoff Mackler
Partner
Socio
Geoff Mackler is a Partner at Blueprint Interactive, where he guides digital strategy and develops engagement programs that motivate people to action.
Prior to joining Blueprint, Geoff was a Democratic campaign road warrior! He managed top-tier Congressional campaigns in New Jersey and Nevada.  He has also worked on the ground in Michigan, Texas and Massachusetts as well as for progressive organizations in Washington D.C. Geoff previously spent five years developing strategic digital and mail plans at MSHC Partners, helping organizations connect and candidates win. Geoff got his start in politics working for Massachusetts Congressman Michael Capuano on his first congressional campaign and in his congressional office.
Geoff is a local, having grown up in Montgomery County, Maryland, where he developed a minor obsession with local sports teams. Geoff is a graduate of Boston University and lives in Glen Echo with his wife, Jessica and their sons, James and Eli.
Geoff es un socio en Blueprint Interactive, donde guía la estrategia digital y desarrolla programas de participación que motivan a individuos a tomar acción.
¡Antes de unirse a Blueprint, Geoff era un guerrero de la carretera en campañas demócratas! Dirigió campañas muy reconocidas al Congreso de los Estados Unidos por los estados de Nueva Jersey y Nevada. También ha trabajado, tanto localmente en Michigan, Texas y Massachusetts como para organizaciones progresistas en Washington D.C. Previamente, Geoff pasó cinco años desarrollando planes estratégicos digitales y postales en MSHC Partners, ayudando organizaciones a comunicar y candidatos a ganar. Geoff empezó en la política trabajando para el Congresista de Massachusetts Michael Capuano en su primera campaña al congreso y en su oficina congresual.
Geoff es un local de Washington D.C., habiendo crecido en el Condado Montgomery de Maryland, donde desarrolló una pequeña obsesión por los deportes locales. Geoff se graduó de la Universidad de Boston y vive en Glen Echo con su esposa Jessica y sus hijos, Eli y James.