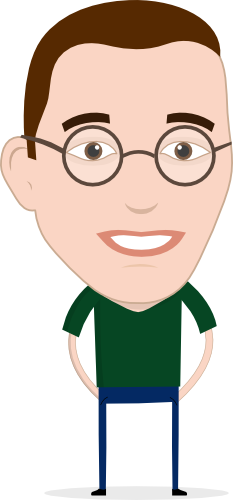 Lucas Johnson
Digital Campaigns Senior Manager
He/Him/His
Lucas is a Digital Campaigns Senior Manager who helps execute digital campaigns and guides client messaging.
Before joining Blueprint, Lucas spent his undergraduate career as a journalist, covering the University of Wisconsin football team and working as an Associate Producer at Wisconsin Public Radio, where he produced segments on topics ranging from the 2020 Presidential Primary to Appalachian cooking. 
His background in the digital field includes helping news consumers turn their interest in stories into action at a start-up focused on civic activism. He spent the 2020 election cycle as a Digital Campaigns Associate for Blueprint, where he helped elect Democrats in state legislatures in Colorado, Minnesota, and Wisconsin, among others. He most recently helped execute paid digital campaigns focused on progressive causes for nonprofit and corporate clients. Encouraging people to take meaningful action has been the common thread woven throughout his career.
When he's not on the clock, he's reading cookbooks and whipping up meals for his roommates, biking through Rock Creek Park, asking his parents to send him daily pictures of his dog, or grabbing the frisbee and finding some open green space with friends.