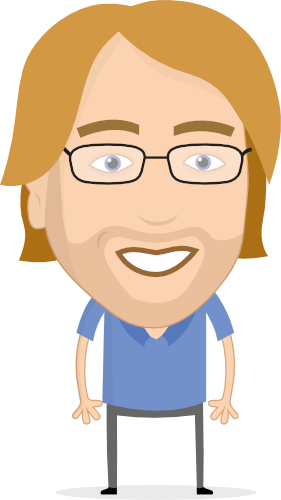 Yanik Ruiz-Ramón
Vice President
Vice Presidente
He/Him
Yanik helps clients think critically about their digital strategy so that they can do more good, more effectively. He also works on Blueprint Labs, our product development arm so that we can bring our clients innovative new tools.
Prior to joining Blueprint he was a senior digital strategist at the labor union AFSCME, working on a wide range of organizing, electoral, and advocacy campaigns. He ran AFSCME's email and texting program and managed its various online properties. He also trained AFSCME communicators across the country on how to use digital tools to win campaigns and communicate more effectively with its members.
Yanik was previously a multimedia specialist at the Boston Public Health Commission. He educated Boston citizens about keeping themselves and their families healthy by creating a plethora of video, print, and online content.
Yanik has a Bachelor of Arts from the Annenberg School of Communication at the University of Pennsylvania, where he studied Political Communications. He loves to make short films, cook, and explore the world.
Yanik es un Vice Presidente de Blueprint Interactive, donde ayuda a sus clientes a pensar críticamente sobre su estrategia digital para que puedan realizarla mejor y más eficazmente. También trabaja en Blueprint Labs, nuestro brazo de desarrollo de productos para que podamos traer a nuestros clientes nuevas herramientas innovadoras.
Antes de unirse a Blueprint, fue estratega digital senior en el sindicato AFSCME, trabajando en varias campañas de movilización y de promoción de causas. Dirigió el programa de email y SMS de AFSCME y administró sus diversas propiedades en línea. También capacitó a comunicadores en todo el país para ganar campañas y comunicarse internamente de manera más efectiva usando herramientas digitales.
Yanik fue anteriormente un especialista en multimedia en la Comisión de Salud Pública de Boston. Educó a los ciudadanos de Boston para ayudarlos a mantenerse saludables ellos mismos y a sus familias mediante la creación de una gran cantidad de contenido en video, en imprenta y en línea. Yanik posee una Licenciatura de la Escuela de Comunicación Annenberg de la Universidad de Pensilvania, donde estudió Comunicación Política.
Le encanta hacer cortometrajes, cocinar y explorar el mundo. Habla inglés, español, y francés.